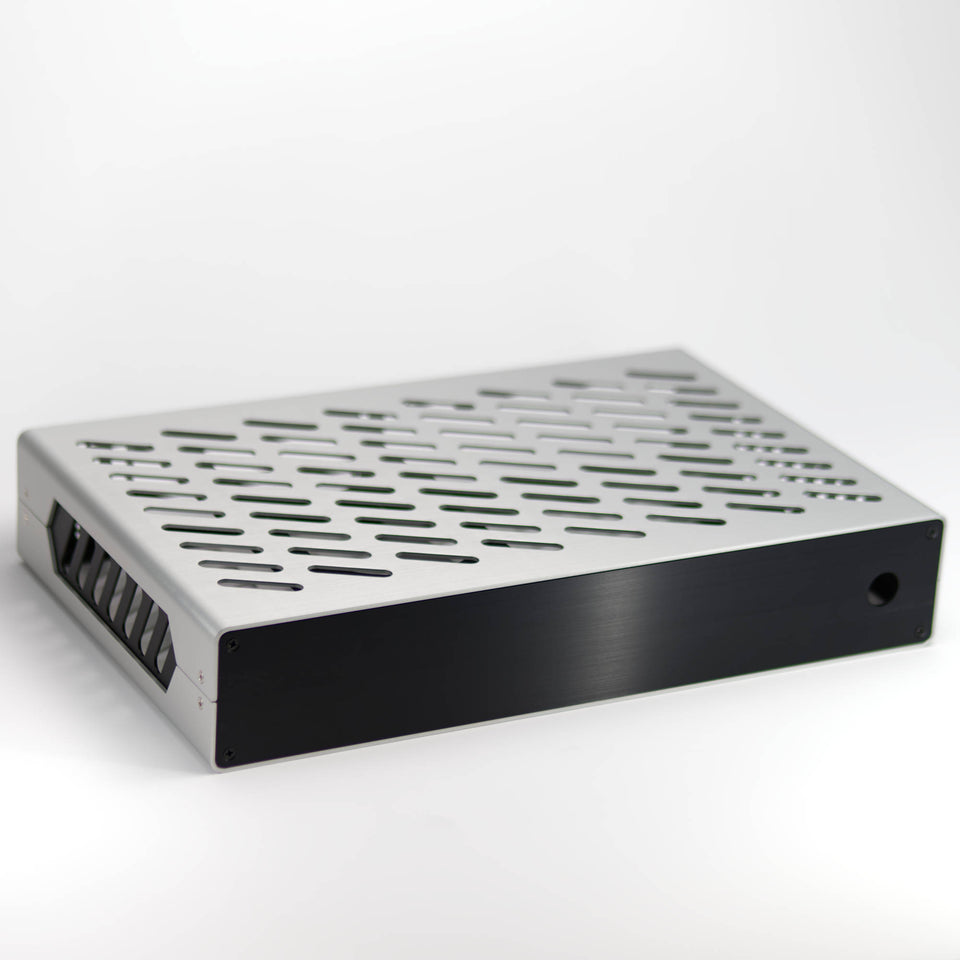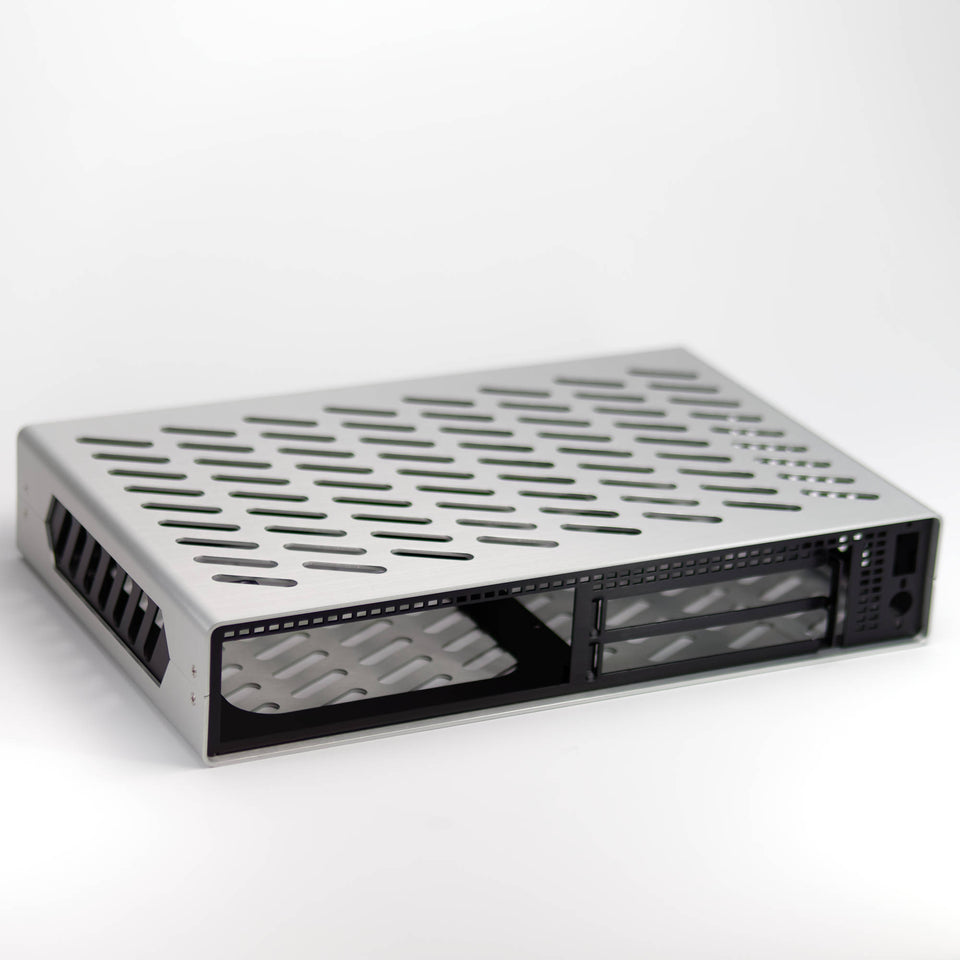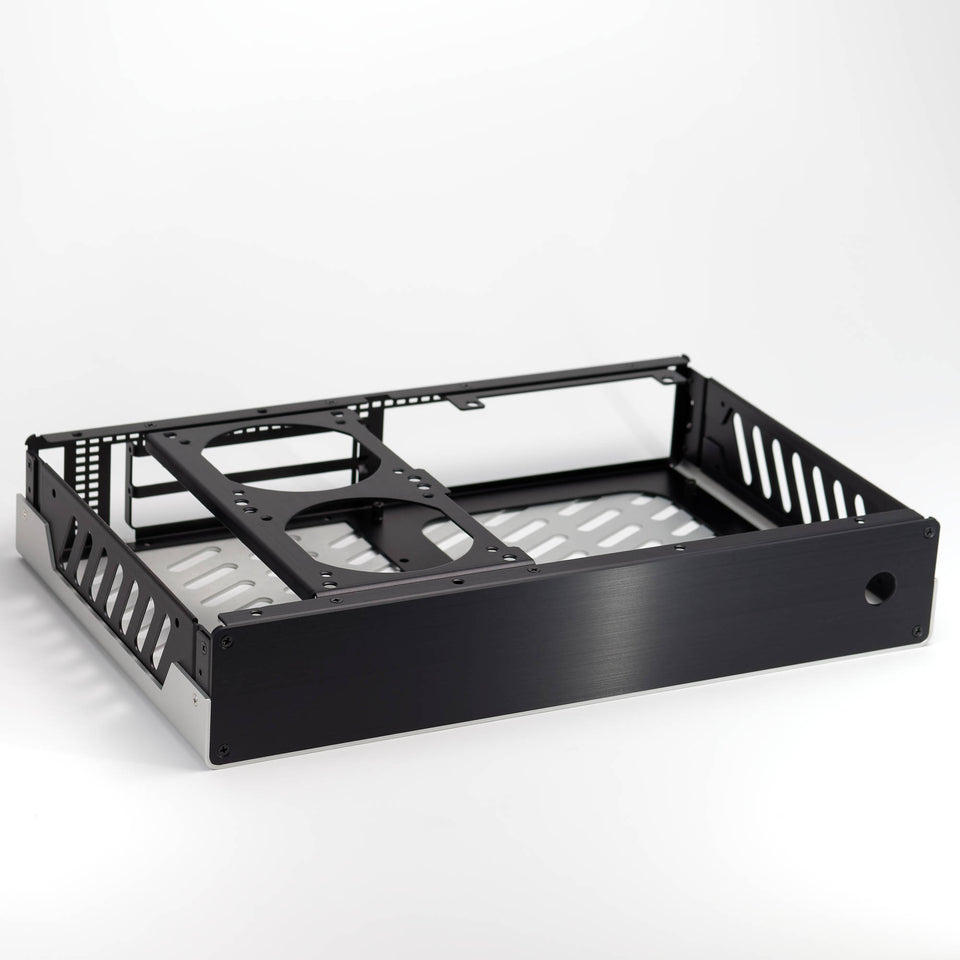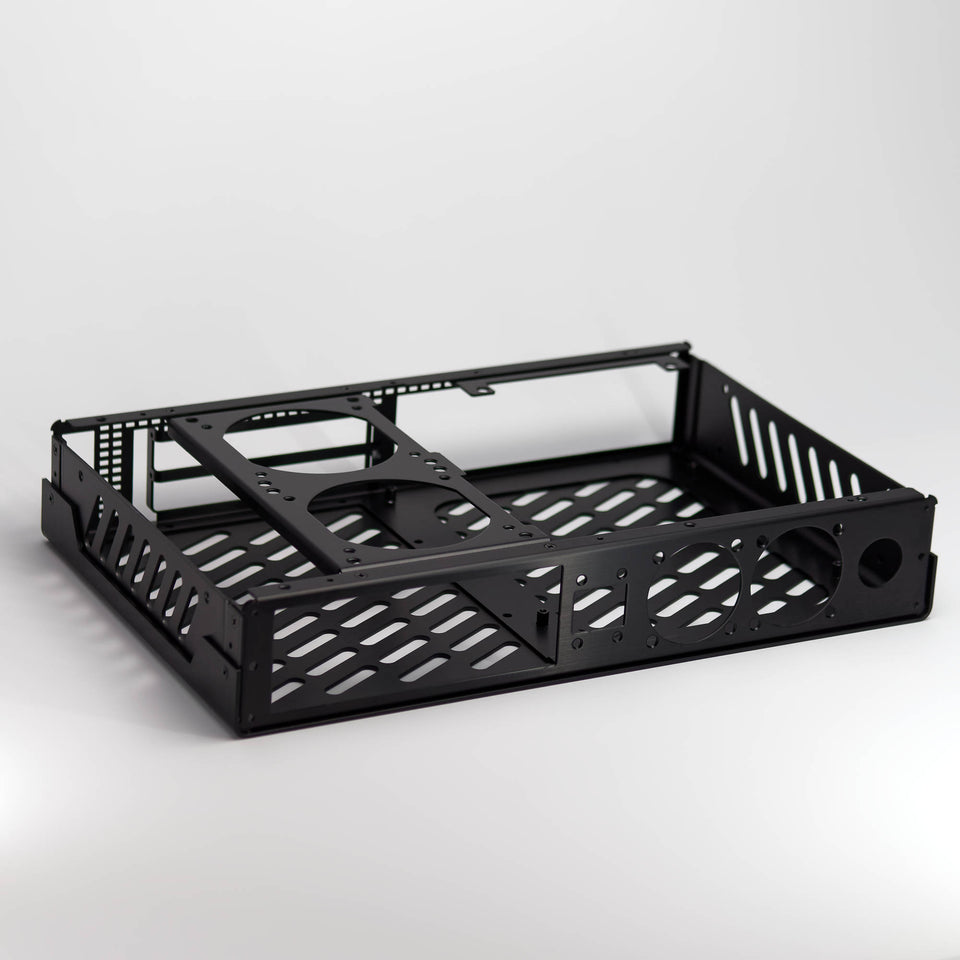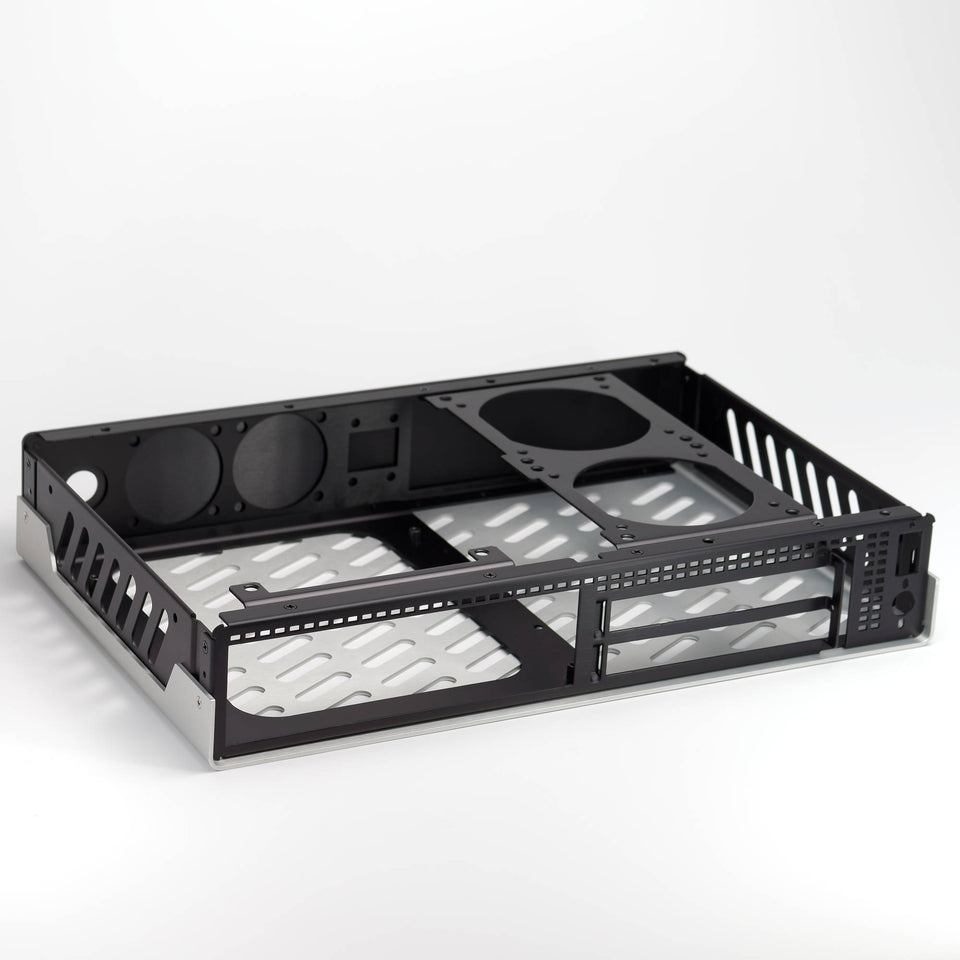 Skyreach 4 MINI
$199
Description
Design Team
Included
Resources
At just 5.0L in volume, the SkyReach 4 MINI redefines what small form factor computing can be, marrying a folded GPU layout and DC-DC/Nano AC-DC PSU support to cram high-performance hardware in a ultra-portable package.
Attention: The S4M is currently sold-out and a re-stock estimate is not available at this time. Our new case, the SkyReach 4 TINY, is now available. You may be interested in the S4T Transform Kit (L) option that is comparable to the S4M, but is slightly larger with more CPU cooler and GPU compatibility options.
In the box: Skyreach 4 MINI, PCIe riser
NOT in the box: Power Supply, ON/OFF Switch.
What reviewers are saying about the S4 MINI
Real quotes from real enthusiasts
The diminutive S4 MINI case pushes the definition of SFF cases to the absolute breaking point... To say I love it would be an understatement.
Linus Tech Tips
The S4 MINI represents something truly unique. It straddles the line between size and power more successfully than any case I have ever seen.
Tek Everything
The best impossibly tiny Mini-ITX case... smaller than a PlayStation 4, and can fit components even more powerful than Sony's console.
IGN
The S4 Mini is truly a unique PC case, which really makes you stand out of the crowd.
Shady CW